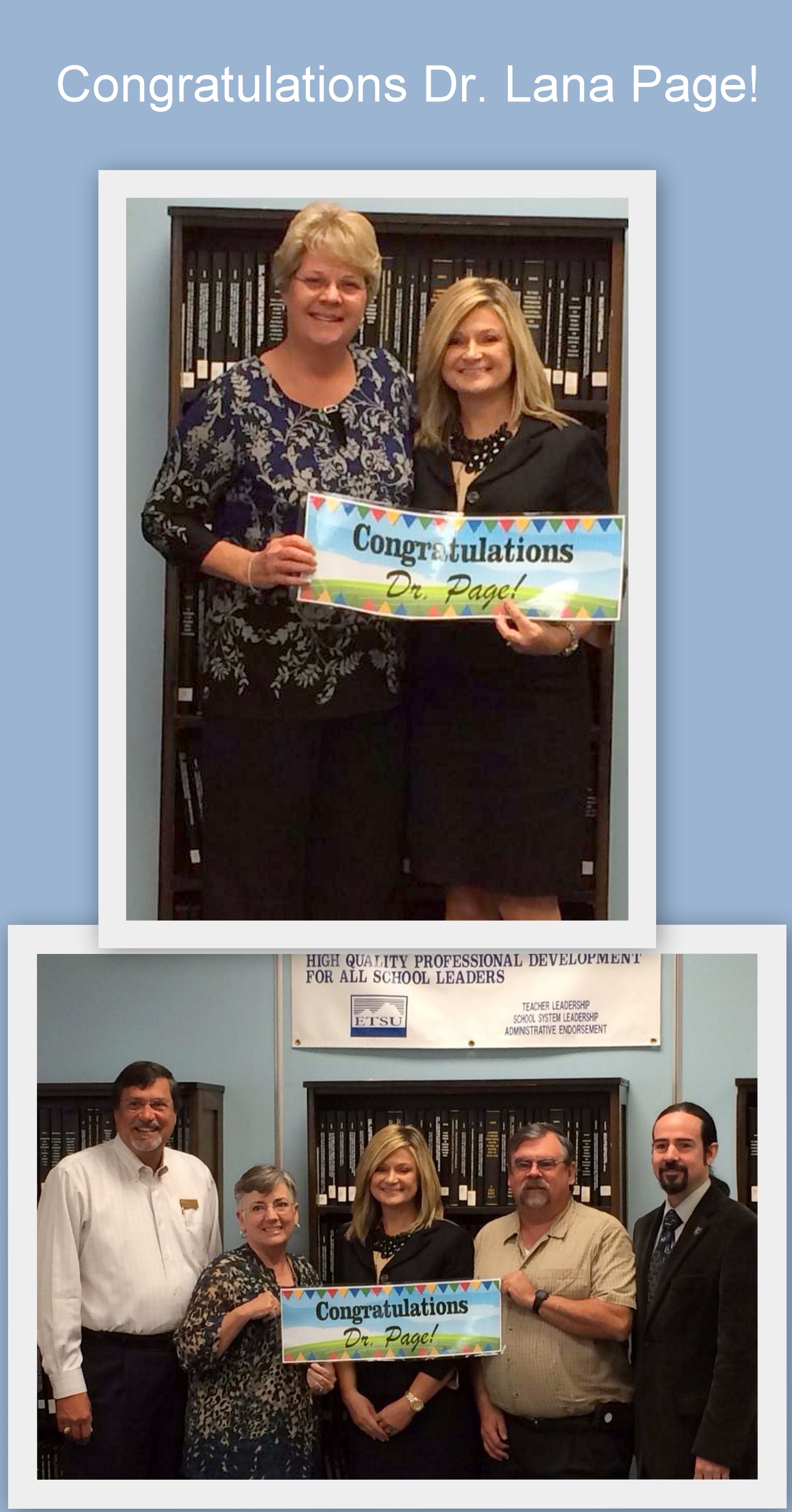 Lana Page, Assistant Principal at Greeneville High School, successfully defended her dissertation at the ETSU Department of Educational Leadership and Policy Analysis. She is now officially Dr. Lana Page! Great job! You make us proud!
Open Enrollment for full time employees is October 1-November 1. This includes health, dental, vision, life and any other insurance options that an employee may have via State of TN or American Fidelity.
If you have questions or need assistance, please contact
Brenda Ray at 423-787-8008 or
Shelly Smith at 423-787-0976.

The Greeneville City School System does not discriminate in employment, admission, or participation in educational programs on the basis of race, color, sex, age, national origin, religion, or disability. The Greeneville City School System complies with the provisions of the Title VI and Title VII of the Civil Rights Act of 1964, as amended; Title IX of the Education Amendments of 1972; and Section 504 of the Rehabilitation Act of 1973. Jeff Townsley, Chief Student Services Officer, is Title VII and Title IX Coordinator for the Greeneville City School System. The Chief Student Services Officer is Disabilities Coordinator and 504 Compliance Officer. Inquiries regarding compliance may be directed to: Jeff Townsley: Chief Student Services Officer, P.O. Box 1420, Greeneville, TN 37744-1420 OR Office of Civil Rights, U.S. Department of Education, Washington, D.C. 20202-1172.