Any time off needed over 3 days must be reported to the Human Resources department. The Chief of Human Resources will evaluate each situation and supply the employee with the required documents needed once a request for leave form below has been submitted.
Greeneville City Schools Leave Policies
*Click here to link to the entire Personnel Policy page of the GCS Policy Manual
To request an EXTENDED leave of absence, CLICK THE LINK below tocomplete the approriate form. If you have questions, contact batsonm@gcschools.net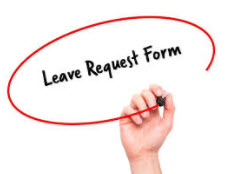 SICK LEAVE BANK MEMBERS
Click here to make a request to the sick leave bank.
Please see the document to the right regarding rules & operations of the sick leave bank.
Sick Leave Bank Enrollment Information *Please note, effective 2017-18, enrollment is processed electronically and information will be emailed to employees