To the right, please review additional information under the Related Documents and Additional Pages sections.
MEDICAL INSURANCE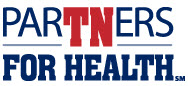 (Local Education) State of Tennessee. Click here for enrollment via Edison

1. Partnership PPO
Wellness Plan or

Non-Wellness Plan
2. Standard PPO
3. Limited PPO
4. Health Savings CDHP
Alex can help you know which plan is best for you! Click here for Alex!
Benefits Administration 800-253-9981
Healthways (for Partnership Promise participants) 888.741.3390, option 1
DENTAL INSURANCE

1. DPPO High Option MAC
2. DPPO Low Option
3. DHMO (same as 2016 Dental plan with Cigna)
800-244-6224
Click here to locate a particpating dentist
VISION INSURANCE

1. Enhanced Vision Plan
2. Basic Vision Plan
Click here to search for a Davis Vision Provider
877-923-2847 and enter Client Code 7652 for Option 1/Basic, or 7653 for Option 2/Expanded
davisvision.com