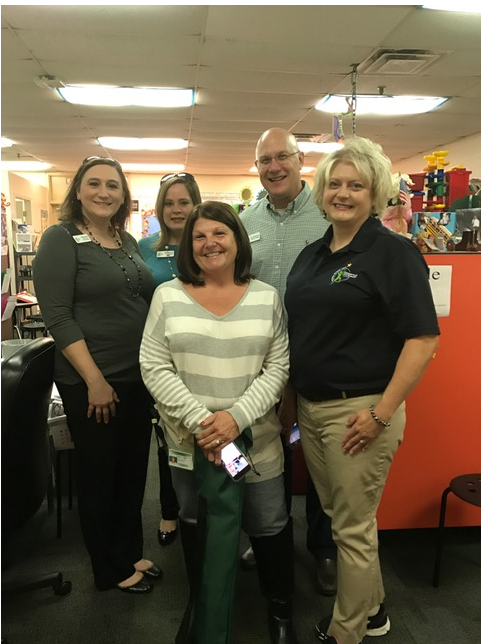 Greeneville City Schools Substitute Teacher, Pam LeMay was celebrated by the GCS C-Team. Pam is also one of our Sub Mentors and has been so helpful this year with our new subs. Pam does an amazing job teaching in the classroom and with her assignment as a mentor. She is always available when we need her to fill in and is loved by all of our schools. Thank you Pam! We are so happy to have you as part of our GCS family. (November 2016)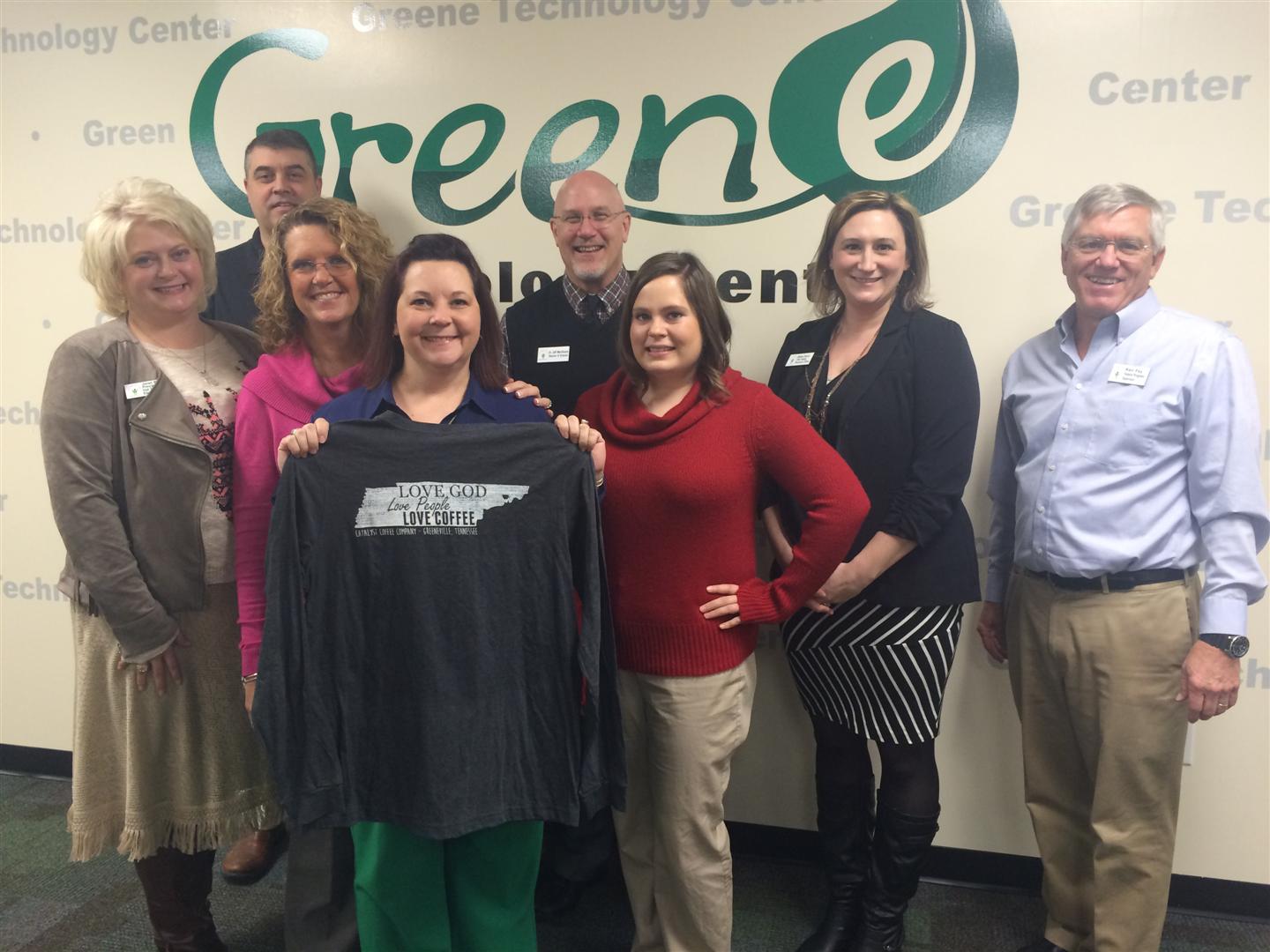 Greeneville City Schools celebrates Janet Ricker and Heather Boegeman. Both Heather and Janet volunteered to co-chair our district 1:1 deployment team. Their collaboration and organization efforts are one of the reasons this rollout has been virtually seamless. Thank you ladies for your work getting the devices into the hands of all our students! (January 2016)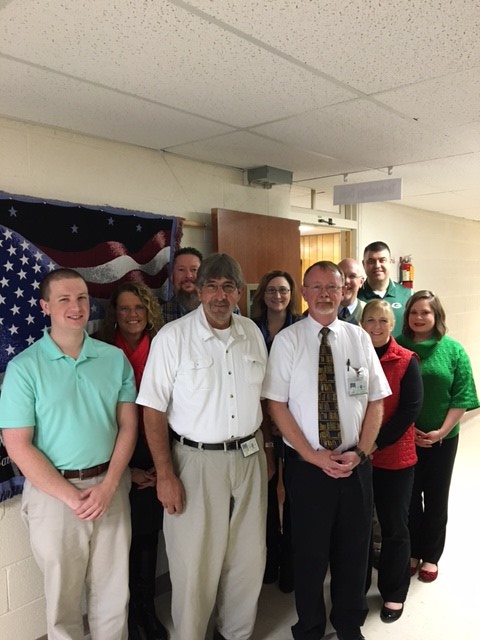 The Greeneville City Schools Technology team works tirelessly to keep our technology infrastructure going 24/7. We can't thank them enough for the dedication they have to keeping us up and running in the digital world. Recently, the team prepared all devices for the system's 1:1 deployment. That's around 1100 computers! The GCS tech team is undoubtedly a huge part of the Digital Transformation process here at Greeneville City Schools and we are so proud to have them with us! (December 2015)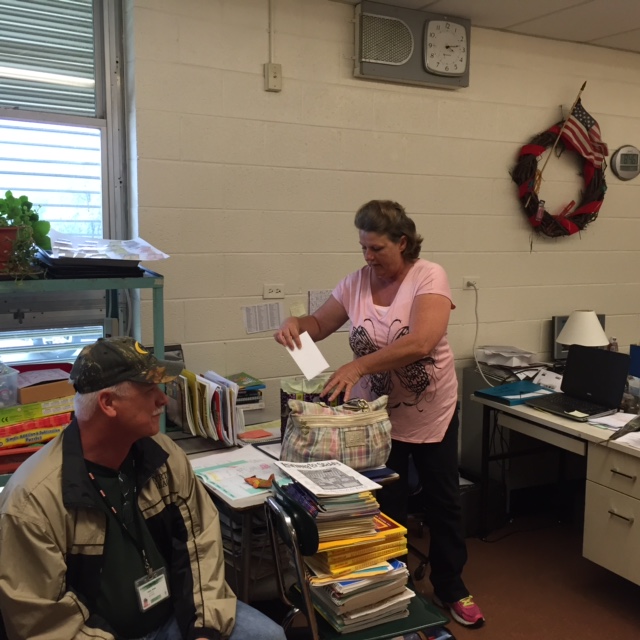 Kelly Wise and Janice Wise were recently celebrated for always going above and beyond for the kids on the bus.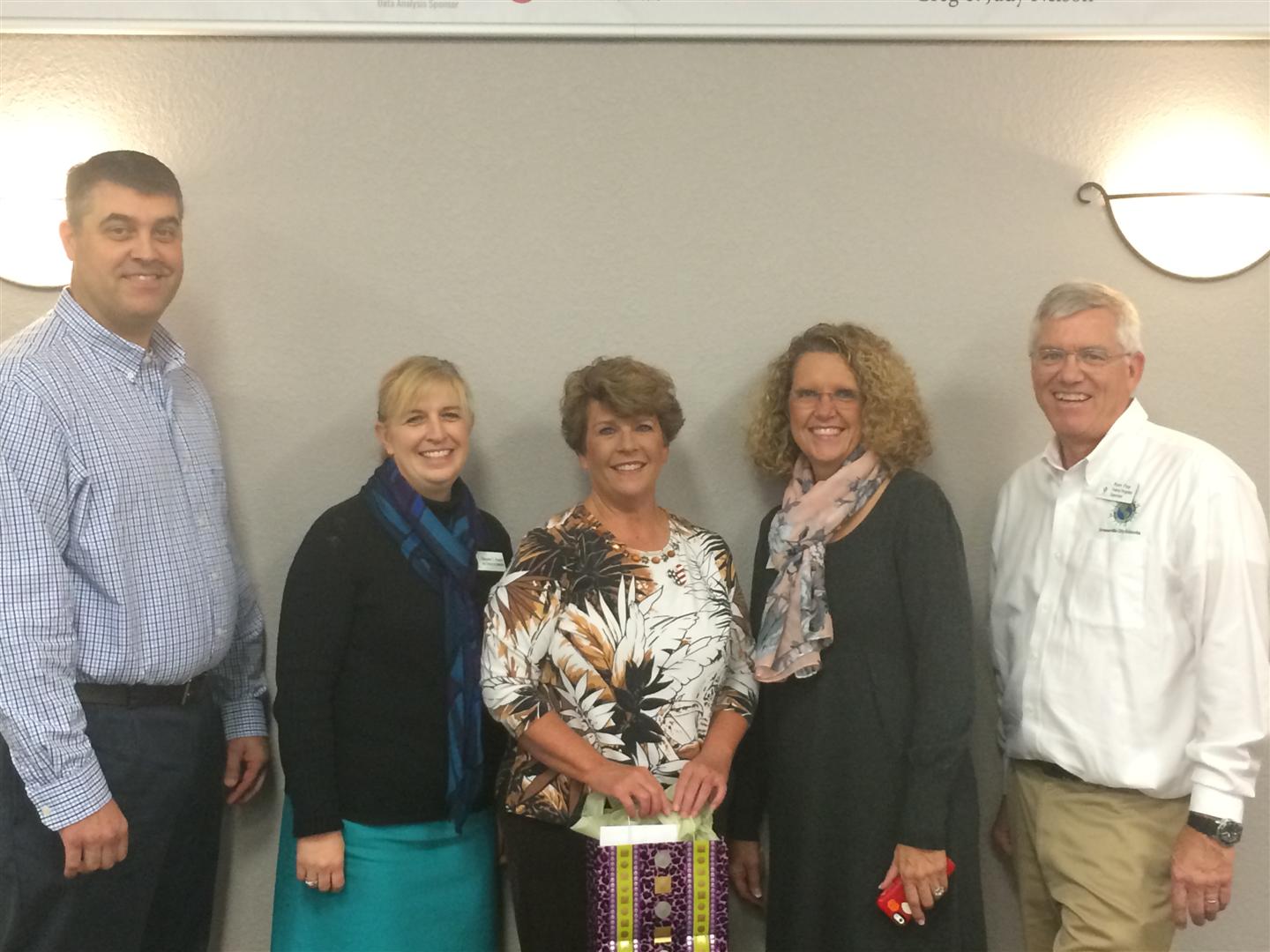 L-R: Jeff Townsley, Suzanne Bryant, JULIE FANNON, Beverly Miller, Ken Fay
Greeneville City Schools is funded based upon our ADM (average daily membership). In order for our funding to flow from the State of Tennessee and other funding bodies, we must constantly scrub our student information data and account for every individual minute of every single student's day. If we are even a minute off in a student's schedule, we will lose funds and that can impact every aspect of our schools and our programs. Julie Fannon serves as the Student Information Systems Analyst for the entire district and is responsible for ensuring the validity and accuracy of our funding data. As of November 11, 2014 Julie has our numbers matching almost perfectly for the first two funding periods of the year which means we will receive all the funds to which we are entitled. The C-Team acknowledges the hard work and dedication of Julie and the entire PSUG (PowerSchool Users Group)!

L-R: Frankie Norton, Phillip Graham, Janet Ricker, and Heather Boegemann
Frankie Norton, Phillip Graham, Janet Ricker, and Heather Boegemann were recently celebrated and thanked for the awesome job they all did on the day GMS student/teachers had to be evacuated to Hal Henard due to the HVAC system smoking up the school. They all pitched in and helped move food and feed both HH and GMS students. It went off without a hitch with amazing teamwork! Thanks for all that you do every day for our students!