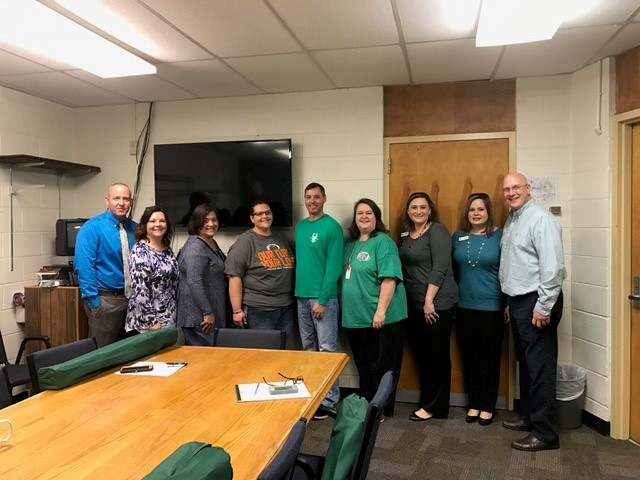 The Greeneville Middle School Special Education department was celebrated by the GCS C-Team. This group of amazing educators always go above and beyond. They excel at being great case managers and teachers to help out in any way their school has needed them to this year. (November 2016)
Marty Seaton volunteers to help with the new morning traffic system on numerous days outside of her regular bus duty. She is the first to volunteer to work ball game gates and usually works at least two or three per sport on top of working most every dance.
Jeremy Simerly also volunteers his time in the morning to help with the new traffic system. He never hesitates to help out with any situation needed and is a calming presence to many students.
Sarah Chapman is a huge advocate for the kids on her caseload and works tirelessly with academic teachers to make sure that they are getting the services they need all day long. She is also in constant contact with parents and always communicates with us the issues or successes she sees.
Jessica McKay is our new Applied Skills teacher and she is doing a fabulous job. Her calm demeanor and heart for the kids is a huge asset to us.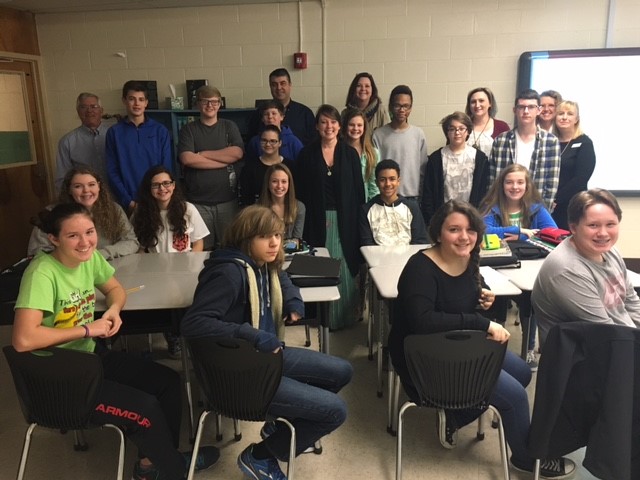 The Greeneville City Schools C-Team celebrated Amanda Moorman for her outstanding work with her Greeneville Middle School students. Amanda always goes above and beyond in her duties as an educator and we are extremely proud to have her on our team. (February 2016)
The Greeneville City Schools C-team celebrated Pat Fay and Lisa Lowenkamp today for their amazing feat of deploying 625 devices to students during our latest 1:1 roll out. Thank you ladies for working so hard to get our GMS students their devices so quickly. We know they are excited to have them! (January 2016)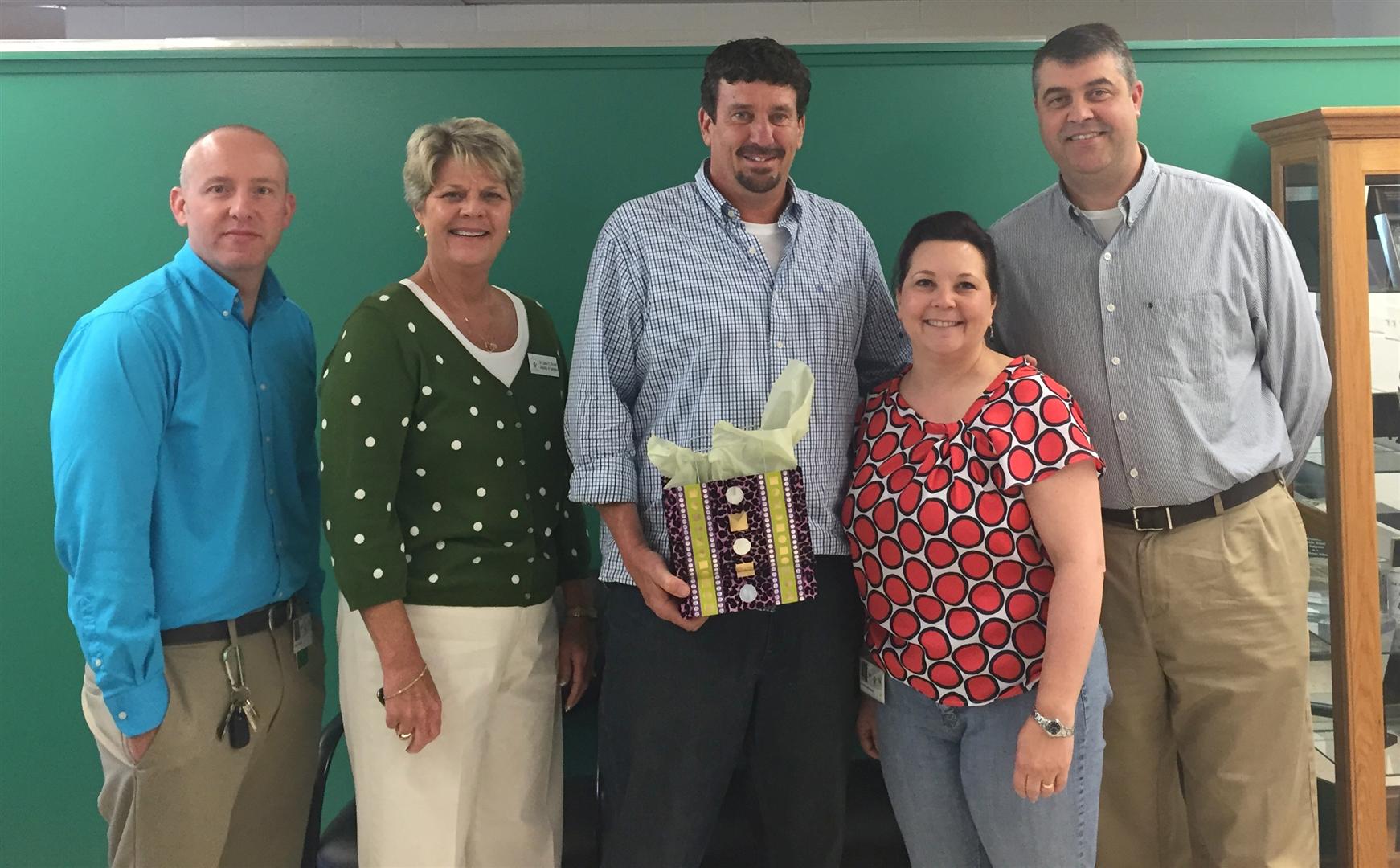 L-R: Stacy Salyer, Linda Stroud, Bill Muhlhahn, Heather Boegemann, Jeff Townsley
Bill Muhlhahn was celebrated recently for his work with a student at Hal Henard as behavior interventionist. Thank you, Bill, for your hard work and dedication to kids!