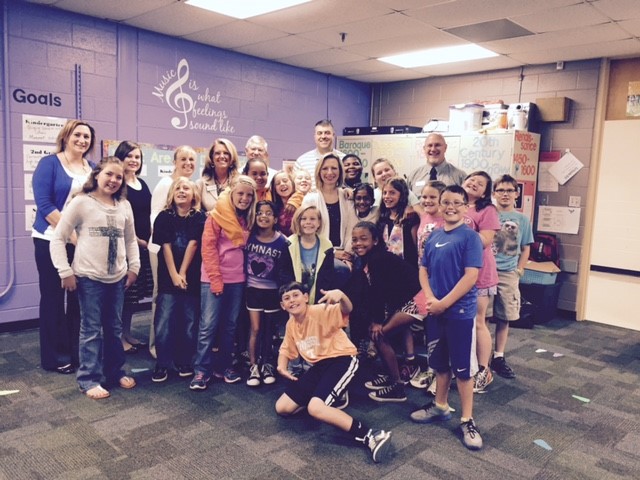 Nancy Philbeck, Music Teacher at Hal Henard Elementary School was nominated by her principal, Janet Ricker for a C-Team Celebration in honor of her hard work and dedication to the Hal Henard Lego Team. Nancy began working with the team when the Lego League was brought to the system last year. This year the team will be participating in the First Lego League Regional Qualifier Competition in December, and Nancy has been working diligently to prepare the students for the competition. Thank you Nancy for everything you do for the students at Hal Henard! (September 2015)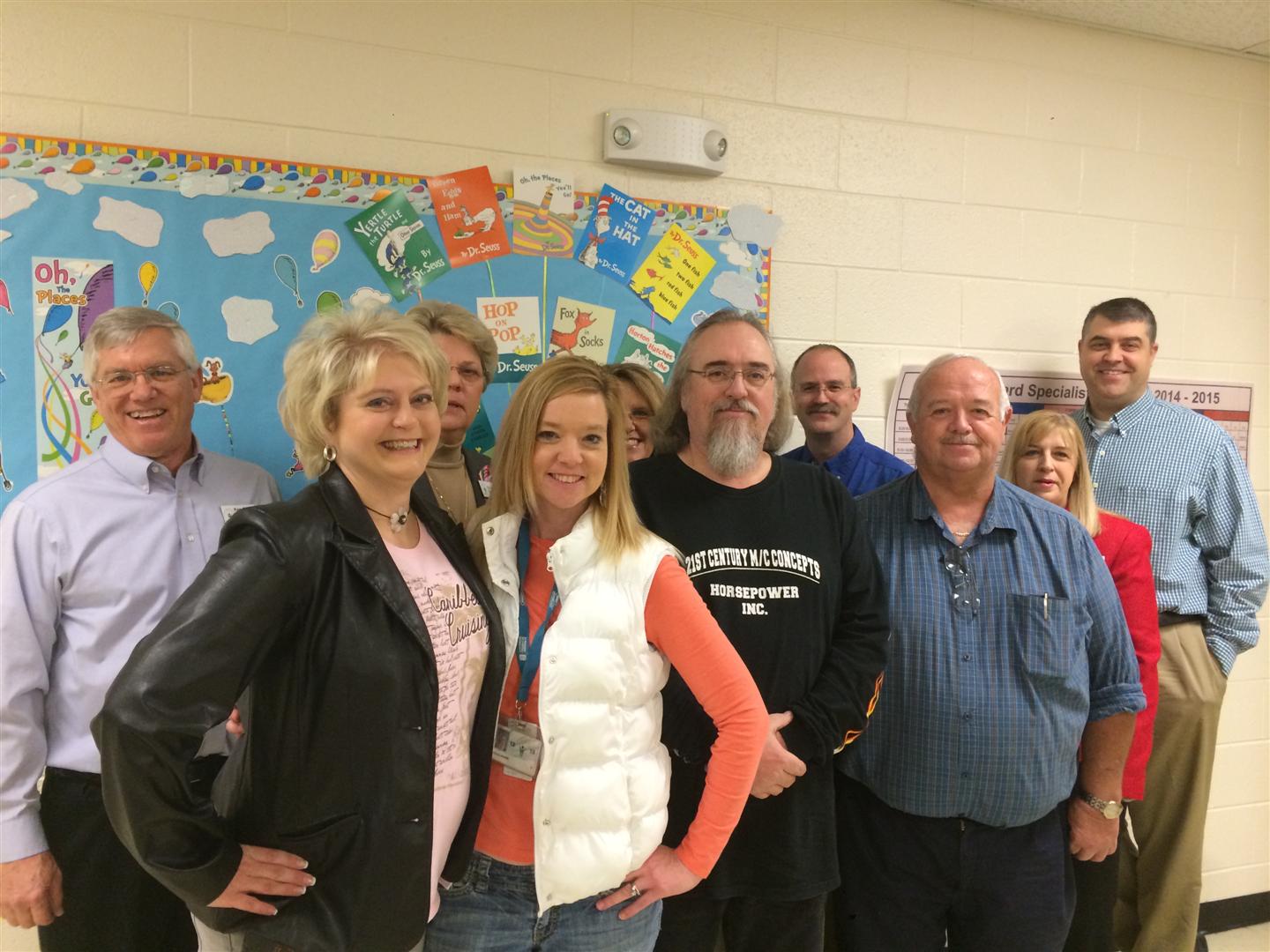 Hal Henard bus drivers Helen Crowe, George Morrison and Jim Moore were celebrated on March 3rd by members of the Central Office Administration. The drivers were nominated by Hal Henard principal, Janet Ricker. Mrs. Ricker said of the bus drivers: "They are such a valuable part of our team at HH. In the last two weeks, I have had contact with each of them as they have come to be very concerned about a student on their buses. Not behavior of the child, but THE CHILD and things going on in his/her life. These terrific bus drivers don't just make certain our kids get home safely, but worry about each little soul they are transporting.
Jim Moore came to me this morning and needed to see me about one of my fourth graders. For the past two weeks, she has been begging him not to take her home. Her home life recently changed and it is not for the better. Because of his information, this allowed us to talk to this little girl and get the whole picture. This little girl had not expressed this change to her teachers at school. I love the fact that she felt like she could talk to her bus driver; that he is a caring adult in her world. Since this morning, we have taken steps to support her and this situation. I know Jim was very worried about her.
I so appreciate each of our amazing bus drivers for cultivating the mind and DEFINITELY IMPACTING THE HEART—THEY ARE EDUCATORS!!!"