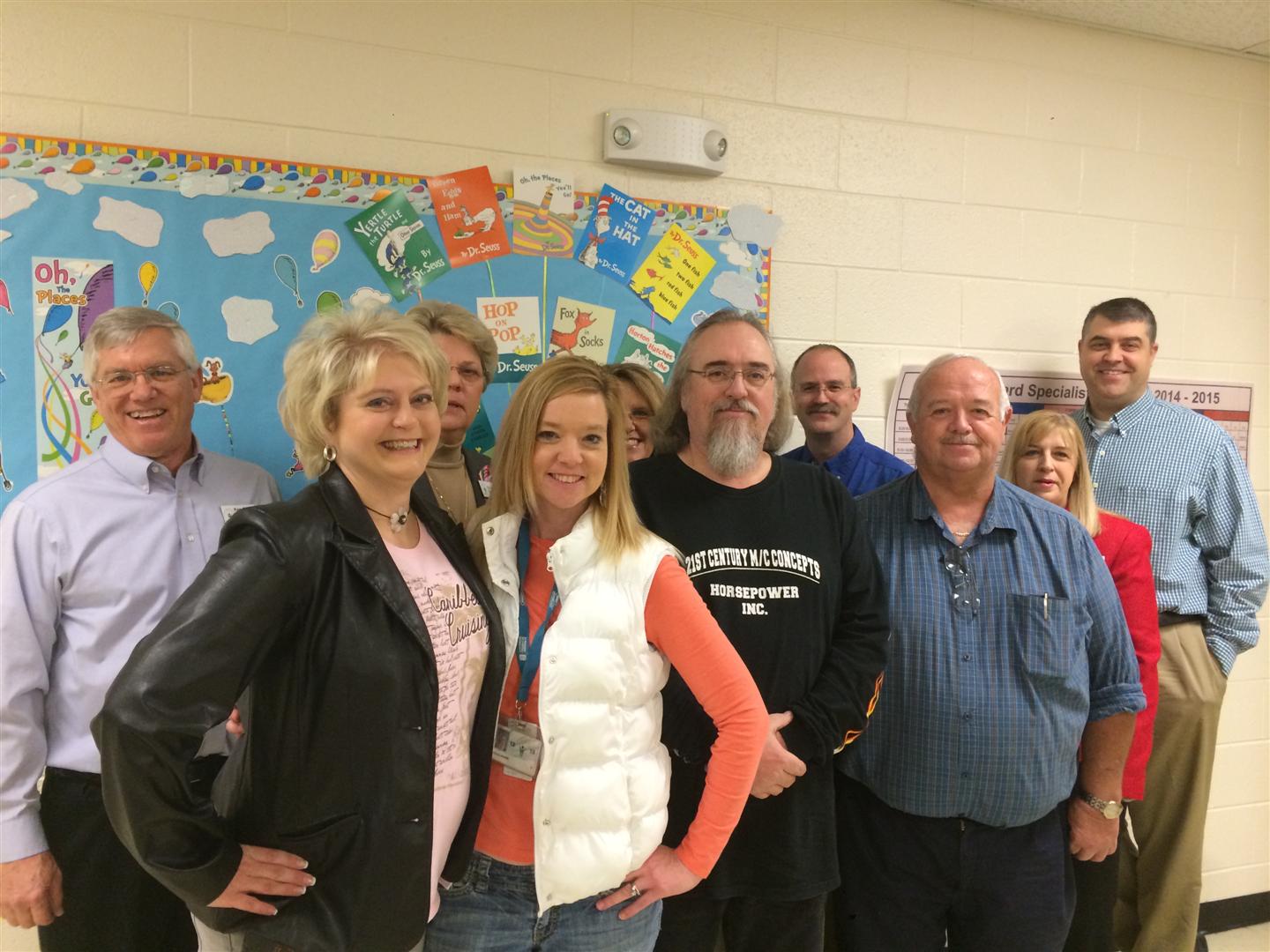 Hal Henard bus drivers Helen Crowe, George Morrison and Jim Moore were celebrated on Marach 3rd by members of the Central Office Administration. The drivers were nominated by Hal Henard principal, Janet Ricker. Mrs. Ricker said of the bus drivers: "They are such a valuable part of our team at HH. In the last two weeks, I have had contact with each of them as they have come to be very concerned about a student on their buses. Not behavior of the child, but THE CHILD and things going on in his/her life. These terrific bus drivers don't just make certain our kids get home safely, but worry about each little soul they are transporting.
Jim Moore came to me this morning and needed to see me about one of my fourth graders. For the past two weeks, she has been begging him not to take her home. Her home life recently changed and it is not for the better. Because of his information, this allowed us to talk to this little girl and get the whole picture. This little girl had not expressed this change to her teachers at school. I love the fact that she felt like she could talk to her bus driver; that he is a caring adult in her world. Since this morning, we have taken steps to support her and this situation. I know Jim was very worried about her.
I so appreciate each of our amazing bus drivers for cultivating the mind and DEFINELTY IMPACTING THE HEART—THEY ARE EDUCATORS!!!"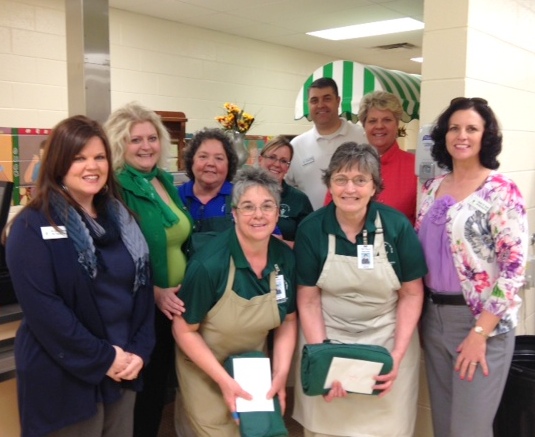 Minnie Sentelle and her kitchen staff at Hal Henard were celebrated recently for the extraordinary lengths they go to in serving the students and staff at Hal Henard Elementary School. No job is too big for this crew! They were also instrumental in facilitating the recent "Duck Dynastsy" visit. They go the extra mile every single day! We appreciate your hard work and smiling attitude!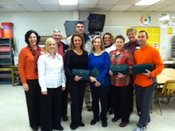 Specialists at Hal Henard were celebrated by members of the Central Office staff on Tuesday, November 13, 2012. The specialists are instrumental in helping students and educators implement the Common Core curriculum. They have created their own schedule and are teaching typing twice weekly using Dance Mat typing! A big shout out to Trisha Wilhoit, Nancy Philbeck, Ron Fields, Teresa Spears and Lisa Bennett. Your dedication is an example of "cultivating the mind ..... impacting the heart!" Thank you - you are the best!