Board Chairman Craig Ogle and Treasurer Jerry Anderson Accept Award at 2016 NSBA Conference
View more pictures
Greeneville City Schools ranked ninth in the nation for its innovative uses of technology by the Center for Digital Education's Digital School Districts Survey Awards. As one of the top-ten ranked school boards/districts in the 12th annual Digital School Districts Survey, Greeneville City Schools joins an exclusive group of districts using technology to improve the learning and teaching experience, communicate with students, parents, and the community, and streamline district operations.
The Digital School Districts Survey top-ten rankings are awarded to the school systems that most fully implement technology benchmarks in the evolution of digital education. All U.S. public school districts are eligible to participate in the Digital School Districts Survey. This year, Greeneville City Schools ranked in the top 10 nationwide for districts with 3000 students or less.
"Thank you to our teachers, students, administrators and community for making the digital transformation a reality," said Dr. Jeff Moorhouse, Director of Greeneville City Schools. "This award is a testament to the hard work and commitment of Greeneville City Schools to effectively use technology to best meet the needs of its digital learners."
On April 21, the Greeneville City Schools will host a Digital Transformation Community Event where student groups will present the various ways they are using technology to enhance their learning. Everyone is invited to attend this event at the Niswonger Performing Arts Center starting at 6:00 p.m.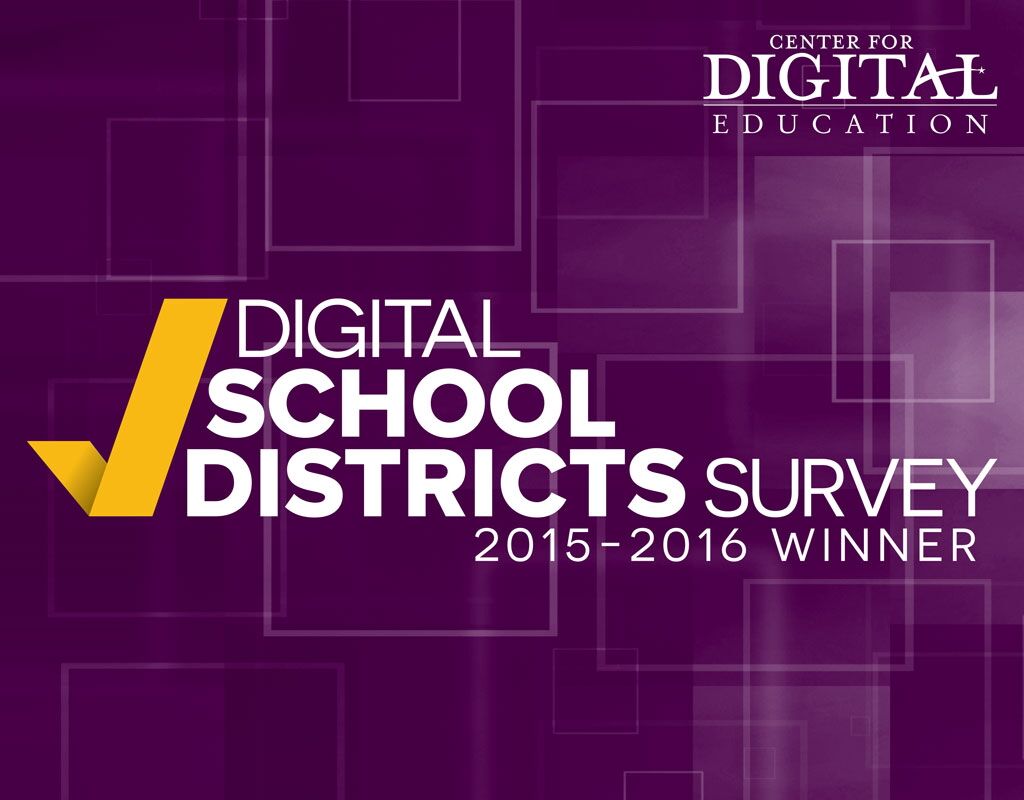 Small Student Population District Category (3,000 students or less):
1st Springfield Public Schools, N.J.
2nd Arp Independent School District, Texas
3rd Falls Church City Public Schools, Va.
4th Geneseo Community School District #228, Ill.
5th Coxsackie-Athens Central School District, N.Y.
5th Hanson School District, S.D.
5th Lindop School District 92, Ill.
6th Newcastle Elementary School District, Calif.
7th Carroll County School District, Ky.
8th Pewaukee School District, Wis.
9th Goochland County Public Schools, Va.
9th Greeneville City Schools, Tenn.
9th Jasper County School District, Ga.
10th Allendale Public Schools, Mich.
10th Charlton County School System, Ga.
10th Chickamauga City School System, Ga.
GCS Digital Transformation
The Greeneville City School District believes it is imperative that students living and learning in the district master and routinely practice 21st century skills that are relevant to both present and future success. To date, GCS has purchased over 2,000 student devices through the Reach4IT campaign and other grants. These devices are being utilized and incorporated into curriculum in a variety of ways by enthusiastic GCS educators. Starting in 2016, all students in grades 3-8 have a laptop to use in the classroom. GCS is committed to meeting the needs of our students in a student-centered, engaging learning environment.